Chess Masters
(Press Reviews)
---
Record Collector June 2000 / # 250 (U.K.)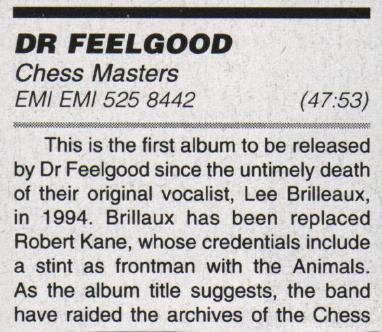 Record Collector is actually a very good magazine. I had to read it a couple of times and then I had to turn to the cover, to see wether this was actually in a Record Collector issue. What is this? A 200 word review? Well, they've made approximately 400 factual errors. Maybe this is a "hidden" competition, if you can spot them all, you've probably either won a one year subscription to RC or a job for life as an RC proof reader. I'll put it this way, as much as I like this publication, the conclusion of this review is not very valid in view of the errors.

And here is the half page advertisement for "Chess Masters" that was in the same issue of Record Collector".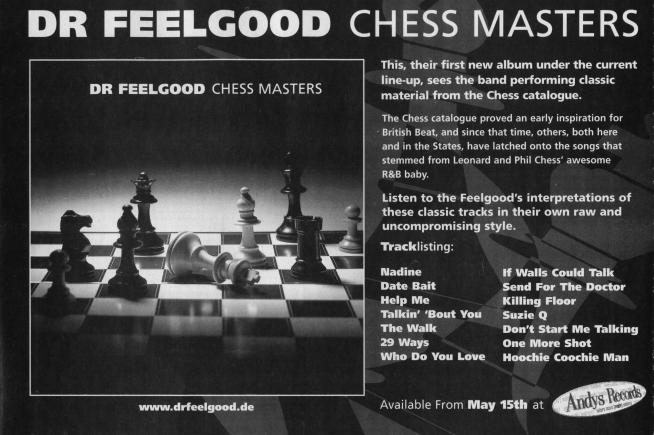 ---
Schweizer Familie June 2000
(Not exactly a rock'n'roll magazine, thank you!)
Chess Masters
Dr. Feelgood

They were founded in 1971 as a blues- and hardrock-coverband. Today, they stand for no-nonsense bluesrock of entertaining quality. With guests like Rick Wakeman or Roger Cotton, this quartet that has come of age, is still somehow pleasing. (Phonag)

Three points denotes a "remarkable" release.
---