P
I
E
K
S
Ä
M
Ä
K
I
F
I
N
L
A
N
D
J
U
L
Y
2
0
0
5
Pieksämäki / Finland
July 8 and 9, 2005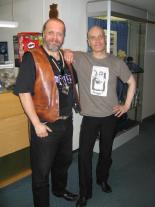 If the Wilko Johnson Band is not coming to my area, then I'm going to where they are playing. This time it was in Finland. To be exact, at the "Savonsulmu Beach and Blues Party" in Pieksämäki. A scenic place this is, right in the middle of nowhere (as locals claim). Lakeside (thus the beach bit) and lots of forest plus some fantastic weather and 24hrs a day daylight. What would one want more?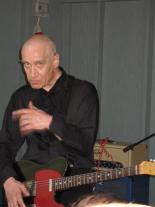 Wilko Johnson? Ah, yes, that's why I came to this place initially. But also, because my good friends of Doctor's Order were playing there as well. No travel log here, straight to the proceedings at hand: On Friday, Doctor's Order played their first gig at the nightclub at the Savonsulmu Hotel. I believe the band was high on adrenalin, what with Wilko Johnson in the proximity of the place and all. This was a blistering set of the real thing and the band went very well down with a good crowd in attendance.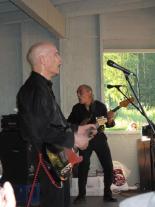 I'm not sure, but I seem to recall that they were playing one or two new songs, not heard before in their set. I can reveal here, that Doctor's Order will probably start recording their new CD sometime towards the end of this year. And I just have to mention this as well, Archie will hopefully play Lee Brilleaux's guitar(s) on some of the songs on this release. That would be fantastic, this equipment being used again after all these years. Keep your fingers crossed and knock on wood.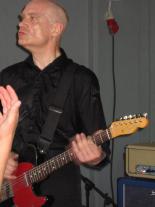 Doctor's Order finished their set in the early morning hours with a couple of encores. I think they were very pleased with themselves for their performance, but so were the folks in the nightclub. Also, I have to say, that the band excelled themselves on the occasion. The fact that I was somewhat irritated by broad daylight at 2am is something completely different.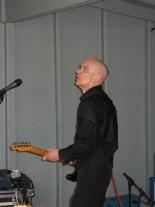 Next day, it was a 4pm performance for Doctor's Order on the open air stage. I bet, these guys are not used to playing a set in the middle of the afternoon with 30 degrees (celsius) temperatures around. The Savonsulmu Beach and Blues Party is a free event, so this drew a good crowd on Saturday afternoon. The band was announced as "Doctor's Order playing Dr. Feelgood" which was just partly true. Of course they've played some Dr. Feelgood covers, but in general it was their usual set. It was no mean feat to get the punters moving at this time of the day. Again, done like true champs! Their showmanship has definitely developed since I saw the band for the first time, and I really like the way they're going!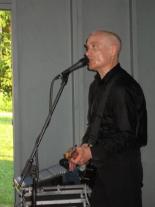 I think it was around 8pm when Wilko, Norman and Monti took the stage. It was this moment we all had been waiting for. And all I can really say is, what a class act! This was a hot hot gig (and the sun did contribute to it as well). Teppo told me, that the wooden floor area in front of the stage is not usually rushed, but this time, with the Wilko Johnson Band on, it was full with music fans. The fantastic thing about these folks is, that everyone there seemed to have been a real Wilko Johnson fan and not just people trying to pass the afternoon off because it was too boring elsewhere.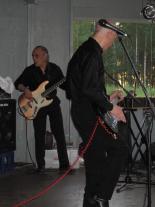 No need to recollect the setlist (which I couldn't do anyway), but all the corkers were there. "Don't Let Your Daddy Know" among the most eagerly awaited. I've put together a whole lot of pictures (a picture speaks more than a thousand words, just click the thumbnails) of the event in nine different galleries (thanks to Grande-Archie Hämäläinen for the photos). As usual, time flew by and before you could say "hi", this gig was over and done with in about 90 minutes (time felt about 30 seconds). I've had the idea, that the band enjoyed themselves on stage despite the rather warm weather.
I have one gripe though, when I arranged for my trip to Finland, nobody told me about the fact that the Wilko Johnson Band was in for a full six date tour of Finland. How I would have liked to go to all of these gigs! A small matter to arrange really, but at the time I got wind of it, it was much too late to change flights (and my work schedule at the office back home). Sometimes I think, hey, what am I complaining about, you had one of the best weekends ever and there you are with your sour face! Well, it was so close, really!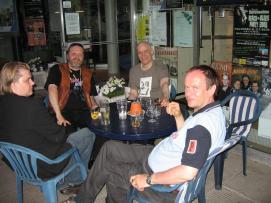 I've never met Wilko, Norman or Monti personally before, so this was a real treat and boy, did I enjoy it! Of course, I handed a copy of the book to Wilko (and Norman and Monti) and really, when Wilko seemed pleased with the result, I was as happy as can be. You really can't top this anymore. Norman and Monti had to read immediately what Yuriko was saying about them. Monti and Wilko trying to pull my leg over the price of the book, ah well! Thanks a bunch for this!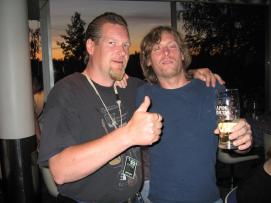 While we were chatting with Wilko, he revealed, that he and the band are in the process of rerecording some of their old songs and release a new CD. A kind of "Best Of 2". A release date is apparently not yet been set and this one could be on Jungle again. Just watch out and check Yuriko's official Wilko Johnson website frequently.
Last but not least, I want to thank everyone who's bought the book "From Roxette To Ramona - Dr. Feelgood And Wilko Johnson On Record" from us at the "Savonsulmu Beach and Blues Party". I hope you enjoy the work. A big hand for Ipi, making all this possible, kiitos. Also, it's been a pleasure to talk to so many devoted Dr. Feelgood and Wilko Johnson fans. A big thank you all for your support of Wilko Johnson. To Tuomas, Petri, Auvo and a lot of others whose names I didn't quite catch, keep on rocking!
Here are some more pictures of Doctors Order and Wilko. Copyright is with Jussi Alanko and Kake Kiirikki! Thanks for the shots!