A Set Of Photographs From Roberto
The next 4 pictures are from a gig in Reggio Emilia / Italy (Palasport) on March 17, 1982.
Line up: Johnny Guitar, The Big Figure, Lee Brilleaux and John B. Sparks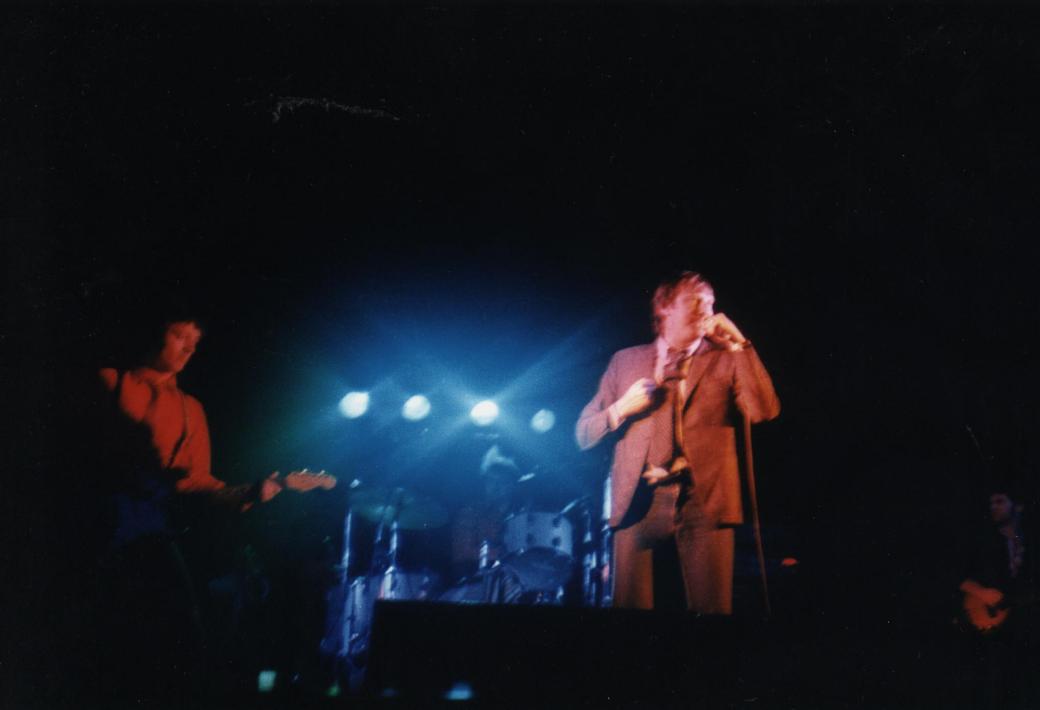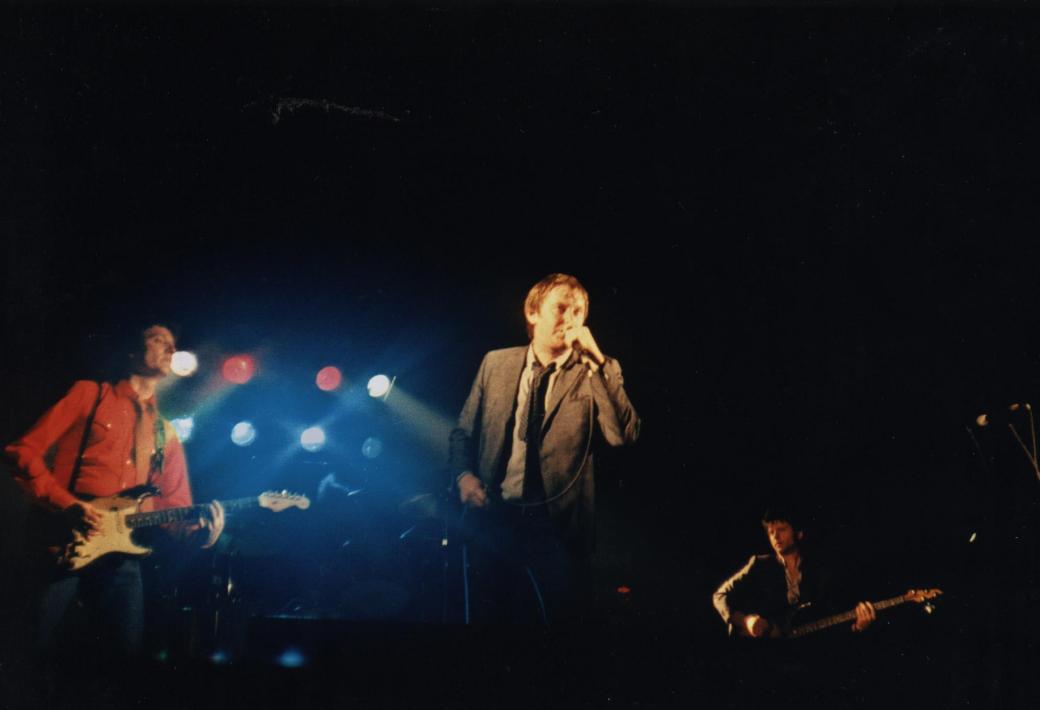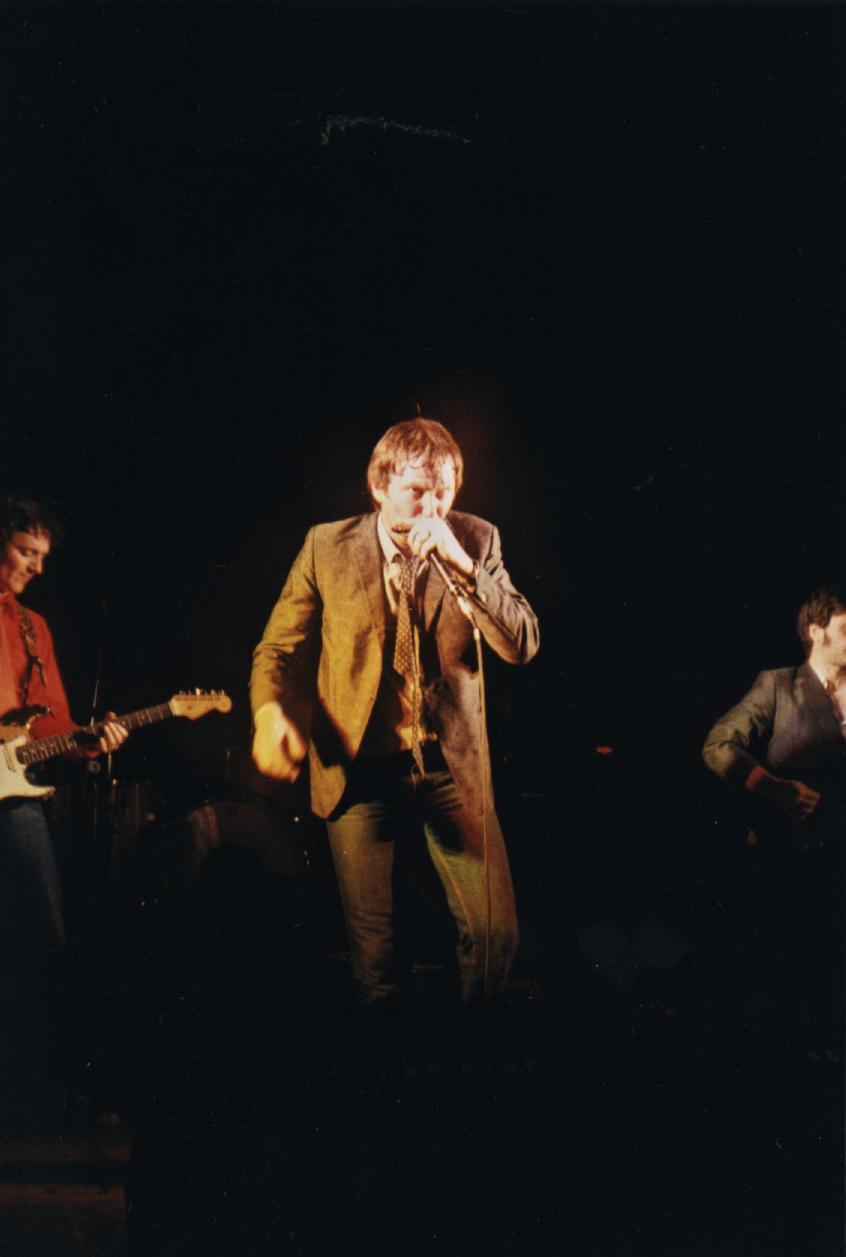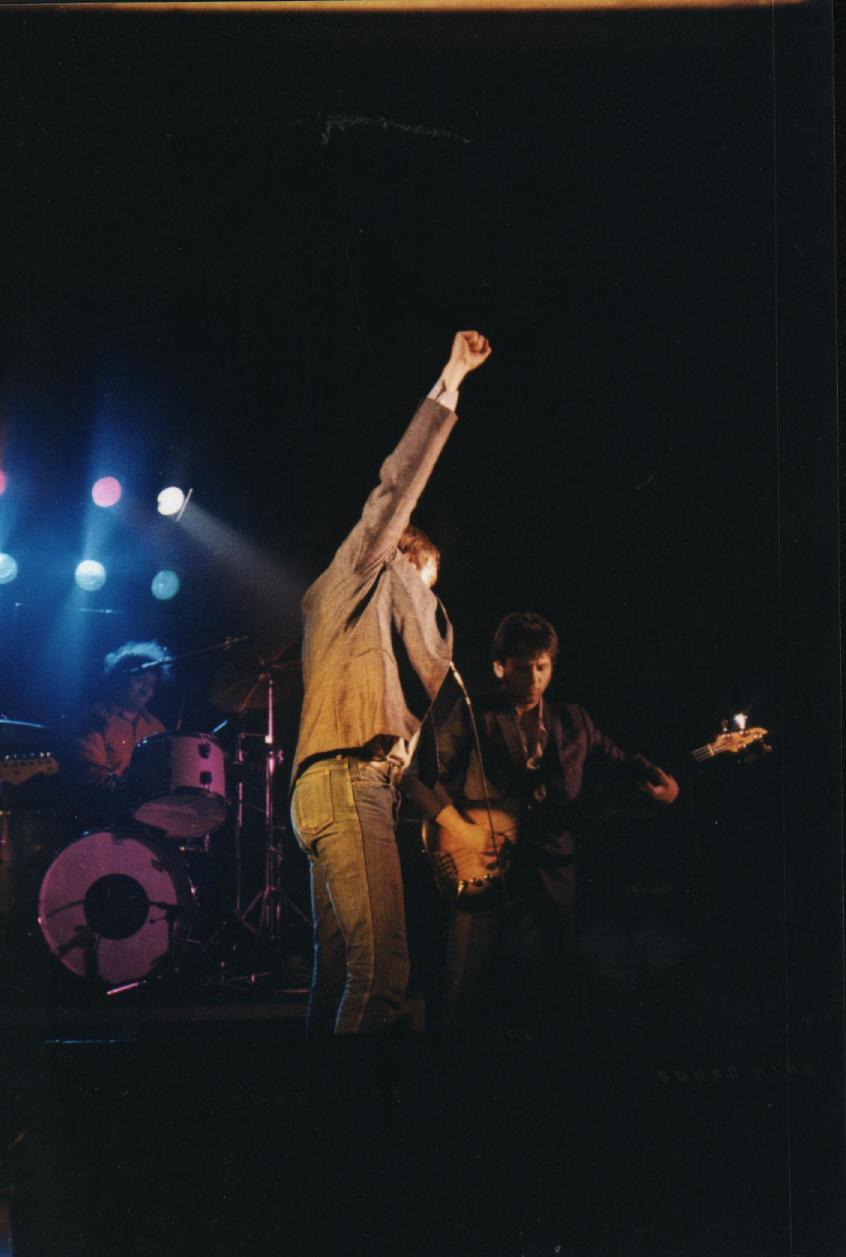 The next two Pictures are from London/U.K. (The Venue) on December 22, 1992
Line up: Steve Walwyn, Kevin Morris, Lee Brilleaux, Dave Bronze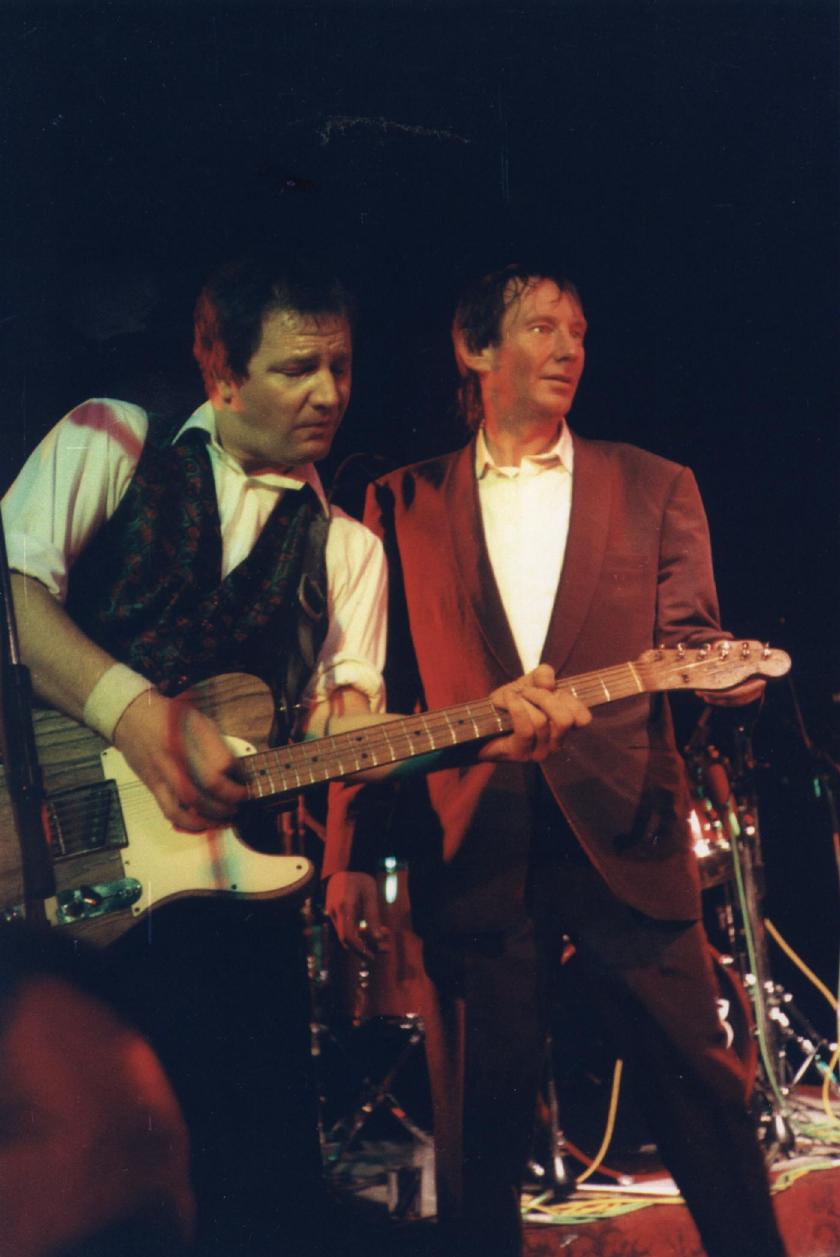 Here's P.H. Mitchell with Pit Ryan (Mad Man Blues) and Pete Gage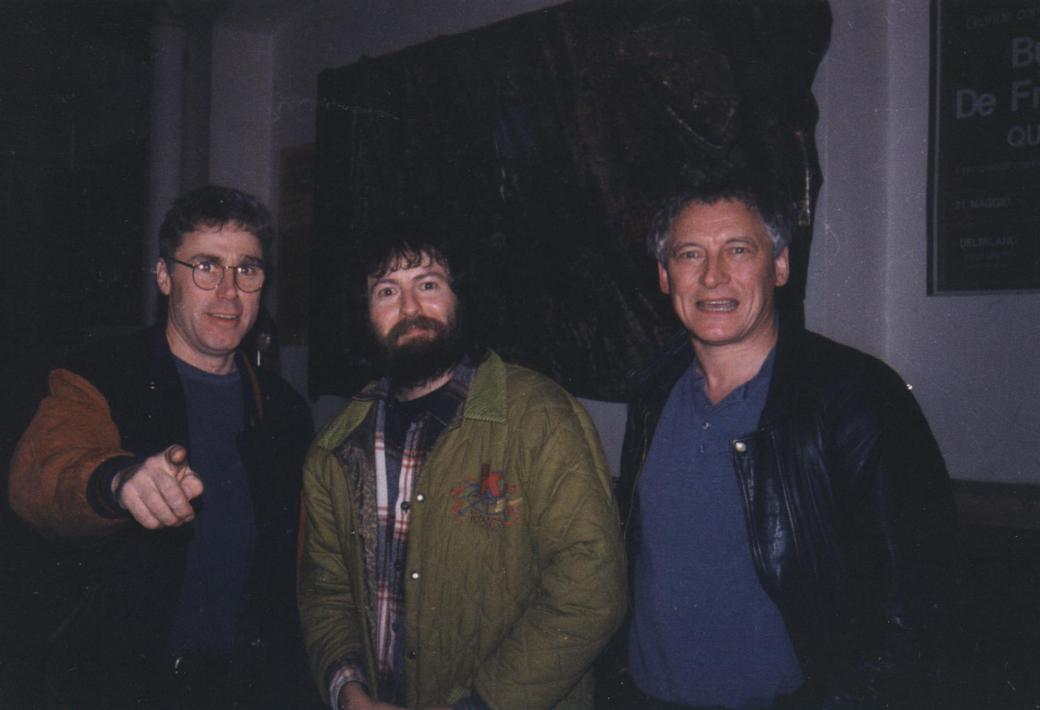 The Dr. Feelgood Music Bar - Canvey Island February 1994
Kim (?) - Dean Kennedy - Pit Ryan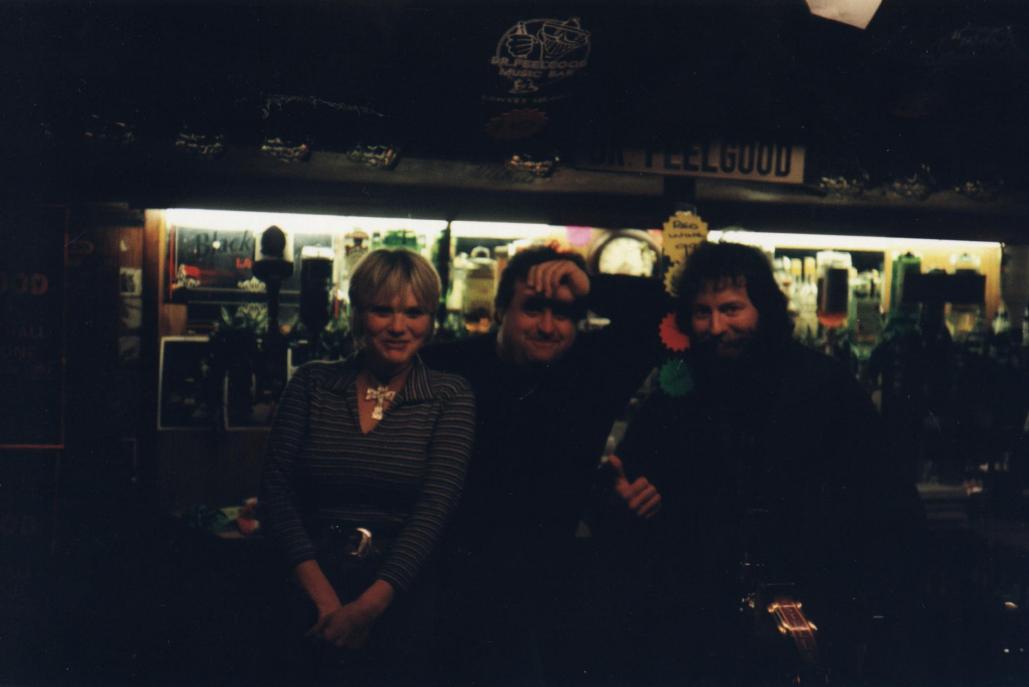 Thanks Roberto from Italy for these pictures (I've thought long and hard how to present these pictures. Old ways are the best, methinks). As always, the contribution is mucho appreciated.
A short break here: If you haven't bought the CD-R from the band "Mad Men Blues" of whom Pit Ryan is the singer, you should lose no time. Details on how to get the CD-R are somewhere else on this website (Recommended listening).
Again a word with regards to the size of the pictures, I've said it before, I've said it somewhere else and I'll say it again, I don't believe in tiny photographs. I want you to enjoy these and I know that you'll gladly wait an eternity until they are all downloaded on your harddisc. Let's face it, with ISDN and ADSL available, this is a matter of seconds only. And if you think they are to large, you can still reduce them without much loss of quality. You can't do it the other way round.